Welcome to the ultimate guide for marketing your auto glass business. We know that running a business in the auto glass industry can be quite the adventure. There are always new trends, technologies, and challenges to keep up with, and you also have to stand out from your competitors. That's a big task!
Marketing is like a road map. It helps your business reach its destination – which is success. But just like a road trip, there can be different routes to take. Some businesses might like the scenic route of traditional advertising, while others prefer the fast lane of digital marketing. It's all about what works best for your auto glass business.
This guide is here to help you navigate through these marketing routes. It's going to be your companion as you journey through understanding the industry, why marketing is essential, and how to use offline and online marketing strategies. It doesn't stop there, because we'll also teach you how to evaluate if your marketing efforts are working.
So whether you're a new auto glass business just starting out, or an established one looking to revamp your marketing strategy, this guide is for you. We'll break everything down so it's easy to understand and put into action. After all, your business is about fixing windshields, not mastering marketing jargon!
We also recognize that your time is valuable. So, we've made sure this guide is practical. It's filled with actionable advice that you can start using right away. It's a collection of proven tactics that many successful auto glass businesses have used to drive their growth.
So buckle up and get ready for an insightful journey. Let's dive into the world of marketing your auto glass business so you can get auto glass leads!
Table of Contents
Understanding the Auto Glass Industry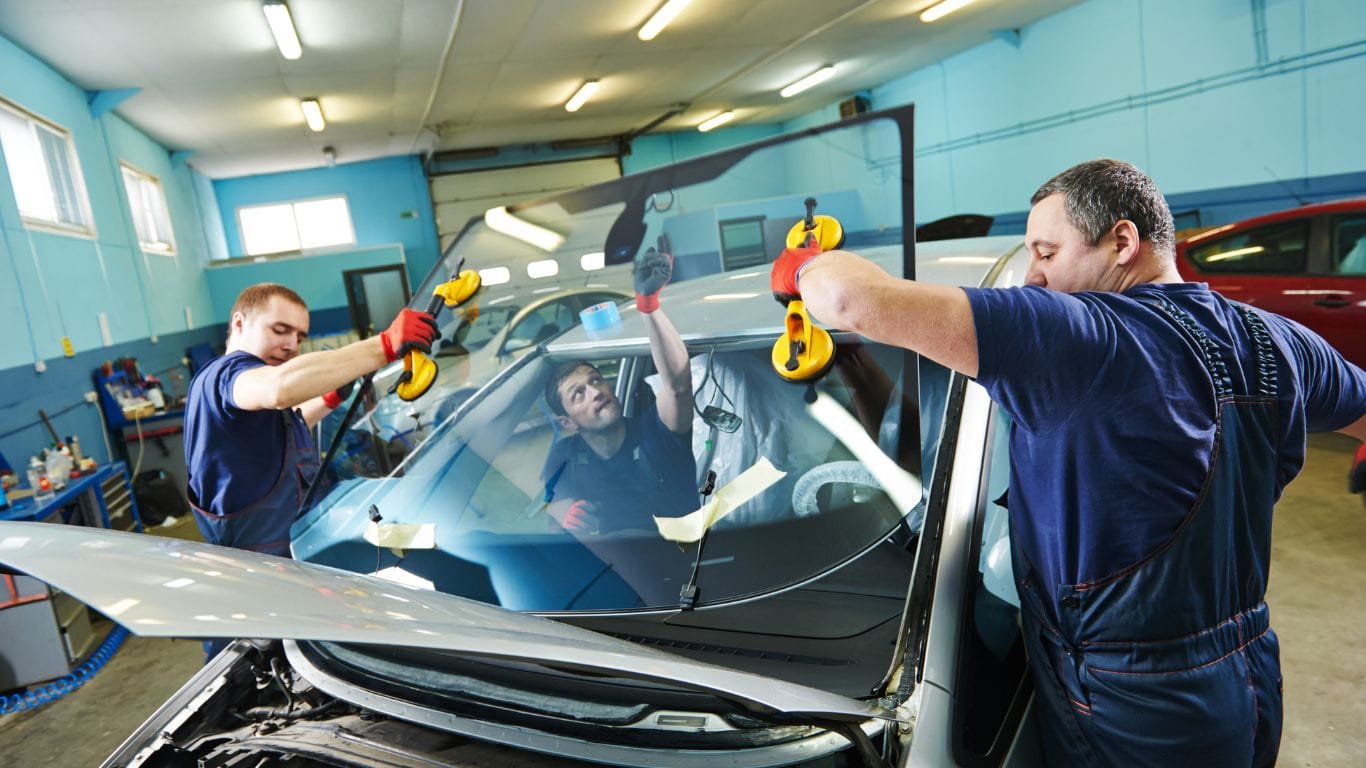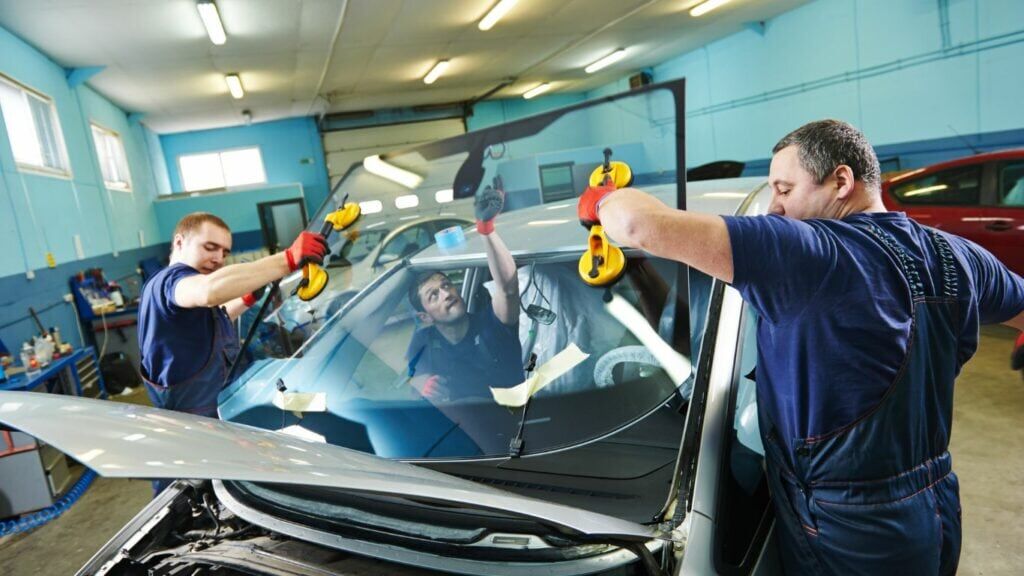 Embarking on the road to marketing your auto glass business begins with understanding your industry and market. Much like getting a handle on the rules of the road before stepping behind the wheel, you should familiarize yourself with the unique dynamics of your business sector.
Understanding Your Industry
The auto glass industry is multifaceted and in high demand. As an indispensable service for vehicle owners, the industry thrives on a regular influx of jobs. These stem from a variety of circumstances – accidents, weather damage, and vandalism, to name a few.
As of 2023, the auto glass industry has an estimated value of around $1.8 billion, demonstrating steady growth over the years. Businesses in this sector benefit greatly from relationships with insurance companies, contracts with vehicle fleets, and walk-in customers. However, the spectrum of clientele extends beyond typical car owners. The industry services a diverse range of vehicles, including trucks, buses, and heavy equipment, adding a broader scope to potential business avenues.
Studying Your Competition
Equally important as understanding your industry is recognizing who your competitors are. Competition might range from local auto glass shops to national chains and mobile services. Understanding who you're up against gives you insights into their strengths and weaknesses.
For instance, a national chain may have the advantage of widespread brand recognition, but your local business could offer a more personal touch. A competitor might provide services at cheaper rates, but perhaps you utilize higher-quality materials and tools.
A SWOT analysis, standing for Strengths, Weaknesses, Opportunities, and Threats, is a useful tool to dissect your competition. This kind of analysis can pinpoint areas where you can leverage your strengths and identify areas needing improvement.
Defining Your Target Market
Identifying your target market is a crucial step. Are your customers primarily individual car owners, fleet managers, or insurance companies? Having a clear understanding of your target audience allows you to tailor your marketing efforts to resonate with them most effectively.
To define your target market, consider your existing customers. Do they share common characteristics or needs? For example, if your customer base consists mostly of parents, they might prioritize safety. In turn, you can orient your marketing messages to highlight how your services meet their concerns.
Understanding Market Trends
Finally, staying current with market trends, both within your industry and in the broader economic landscape, is crucial. For instance, if there's a surge in construction projects, you might expect an uptick in the need for heavy equipment glass repairs.
Keep yourself informed by following industry news, subscribing to auto glass publications, and joining local business associations. Participating in industry events will provide you with invaluable networking opportunities and keep you plugged into the evolving trends shaping the auto glass industry.
Gaining an in-depth understanding of your industry and market is akin to having a GPS for your marketing journey. It not only helps you comprehend your current standing but also informs the direction you need to head.
Why Marketing is Essential for Your Auto Glass Business
Imagine you're driving down the road, and you see two auto glass repair shops. They both offer the same services, but you've seen one shop's name around town, and you've read some great reviews about them online. Which shop would you choose? Most likely, you'd pick the one you know about. This example underscores why marketing is so vital for your auto glass business.
Standing Out From Competitors
We live in a world filled with choices. For every need or problem we have, there's a myriad of solutions to choose from. In the auto glass industry, the competition can be fierce. There are big chains, local shops, and mobile services all vying for the same customers. How do you make sure your business stands out? Marketing is the answer.
Consider your business's unique selling points (USPs). Maybe it's your unparalleled commitment to quality. Perhaps it's your personalized service, or you're the only shop in town that offers a particular type of glass. These USPs can help distinguish you from your competitors, and marketing is the vehicle to communicate these USPs to your audience.
A robust marketing strategy that highlights your strengths can help you become the top-of-mind choice for customers needing auto glass services. Instead of being just another shop among many, you become the go-to place for auto glass repairs and replacements.
Increasing Visibility and Reach
You can't sell your services to people who don't know you exist. Marketing, in essence, is about getting your name out there. It's about reaching potential customers where they are and telling them what you can do for them.
With traditional methods like newspaper ads and direct mail, you can reach your local community. But with digital marketing, you can reach even further. You can appeal to everyone in your city, state, or even across the country if you offer mobile services.
Marketing lets you extend your reach and visibility. It's like having a bright neon sign in the middle of the night, drawing in customers who need your services.
Building Brand Reputation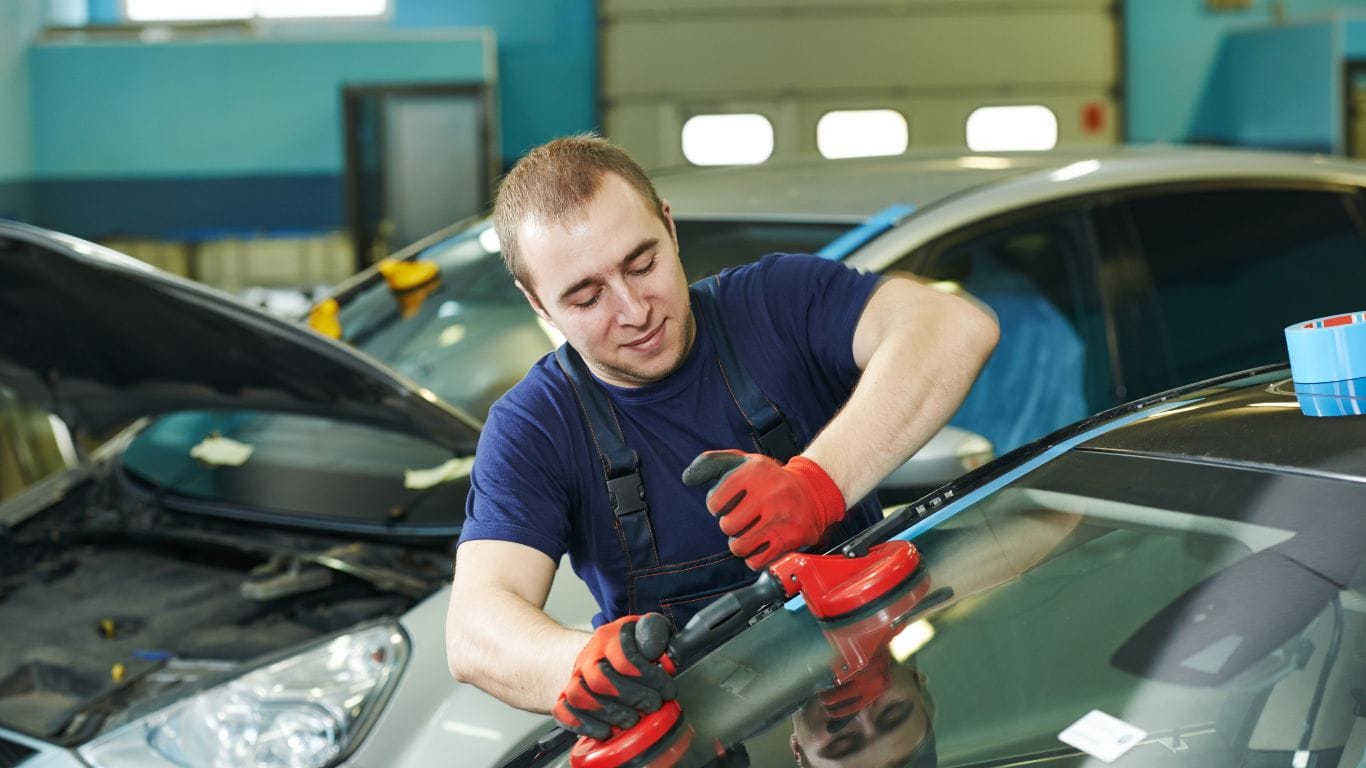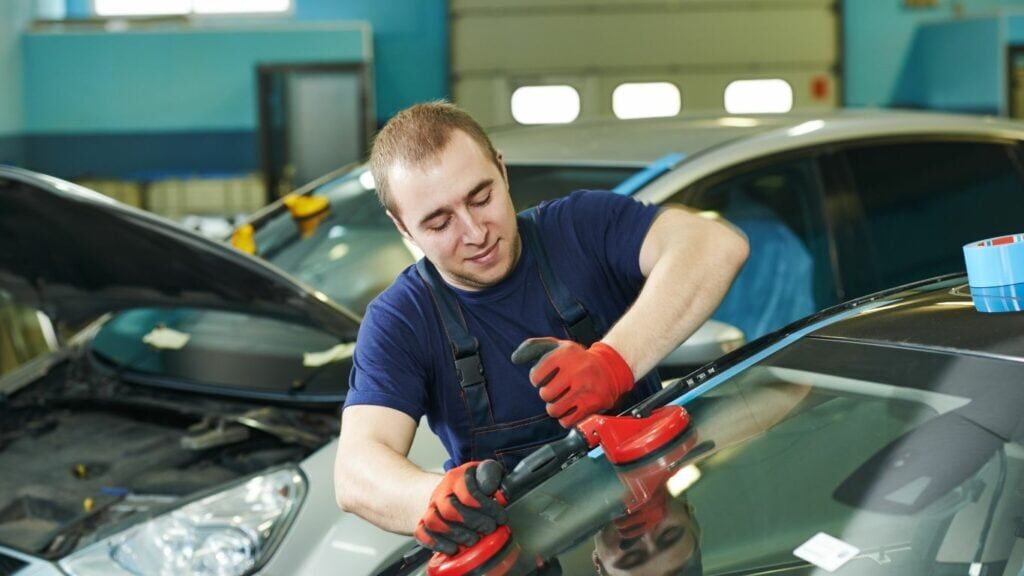 Trust is crucial in any business, and it's no different in the auto glass industry. When people let you work on their vehicles, they're trusting you to do a good job. A single bad repair can not only harm a vehicle but can also endanger a person's life.
Marketing helps build that trust. Through consistent messaging and delivering on your promises, you build a strong brand reputation. And when people trust you, they're more likely to choose your services over others. They're also more likely to recommend you to their friends and family.
Let's not forget that in today's digital world, online reviews matter a lot. A strong marketing strategy that includes asking for and managing reviews can significantly influence your brand's reputation.
Marketing is a tool that can help your auto glass business shine among competitors, increase its visibility, and build a trustworthy reputation. It's like a megaphone that announces to the world who you are, what you do, and why you're the best choice.
Offline Marketing Strategies for Your Auto Glass Business
Marketing isn't just about catching up with digital trends; it's also about knowing the roots that paved the way for these innovations. In an era dominated by digital strategies, you might be surprised to learn that offline marketing methods can be just as effective, if not more, for your auto glass business. Here's a detailed look at five offline marketing strategies and how you can effectively leverage them.
Networking with Local Businesses
"Your network is your net worth." It's a statement you've probably heard a thousand times. Networking creates a web of connections, each link opening a doorway to opportunities and resources. This is where you forge relationships with other local businesses, presenting mutually beneficial prospects.
The goal is to look for businesses that align with yours—car dealerships, auto repair shops, rental agencies, and even local insurance companies. When you approach these businesses, you're not just making an introduction; you're presenting a mutually beneficial proposition. Consider offering package deals, cooperative events, or even just simple referral arrangements. Having your business cards or brochures in these establishments essentially gets your name under the noses of potential customers.
Local Advertising
While digital advertising targets a broader market, local advertising narrows the scope, making your marketing efforts more potent. Consider newspaper and magazine ads, radio spots, local TV commercials, and even billboards. These platforms still attract a large audience and are excellent for increasing local brand visibility.
Imagine a local commuter hearing your catchy jingle on the radio during rush hour, or a passerby seeing your eye-catching billboard design. These impressions can lead to curiosity, and curiosity can lead to business.
Vehicle Branding
Your service vehicles do more than just transport your team and equipment—they're mobile billboards, advertising your business wherever they go. Vehicle branding is a cost-effective way to get your business seen around town.
Your vehicles can carry everything from your business's name and contact details to a full-vehicle wrap showcasing your logo and services. This kind of branding is impossible to miss and can pique the interest of anyone who sees your vans on the road, at a job site, or parked in the neighborhood.
Participating in Local Events
Community events provide excellent opportunities for local businesses. They allow you to mingle with community members, share what your business is about, and even provide demonstrations of your services. You could set up a booth at a local fair or sponsor a car show, handing out flyers and other promotional items.
Remember to leave a lasting impression—offer interesting tidbits about auto glass, share funny or exciting stories from your experience, provide tips on auto glass maintenance. You're not just selling a service; you're fostering a relationship with the community.
Direct Mail Marketing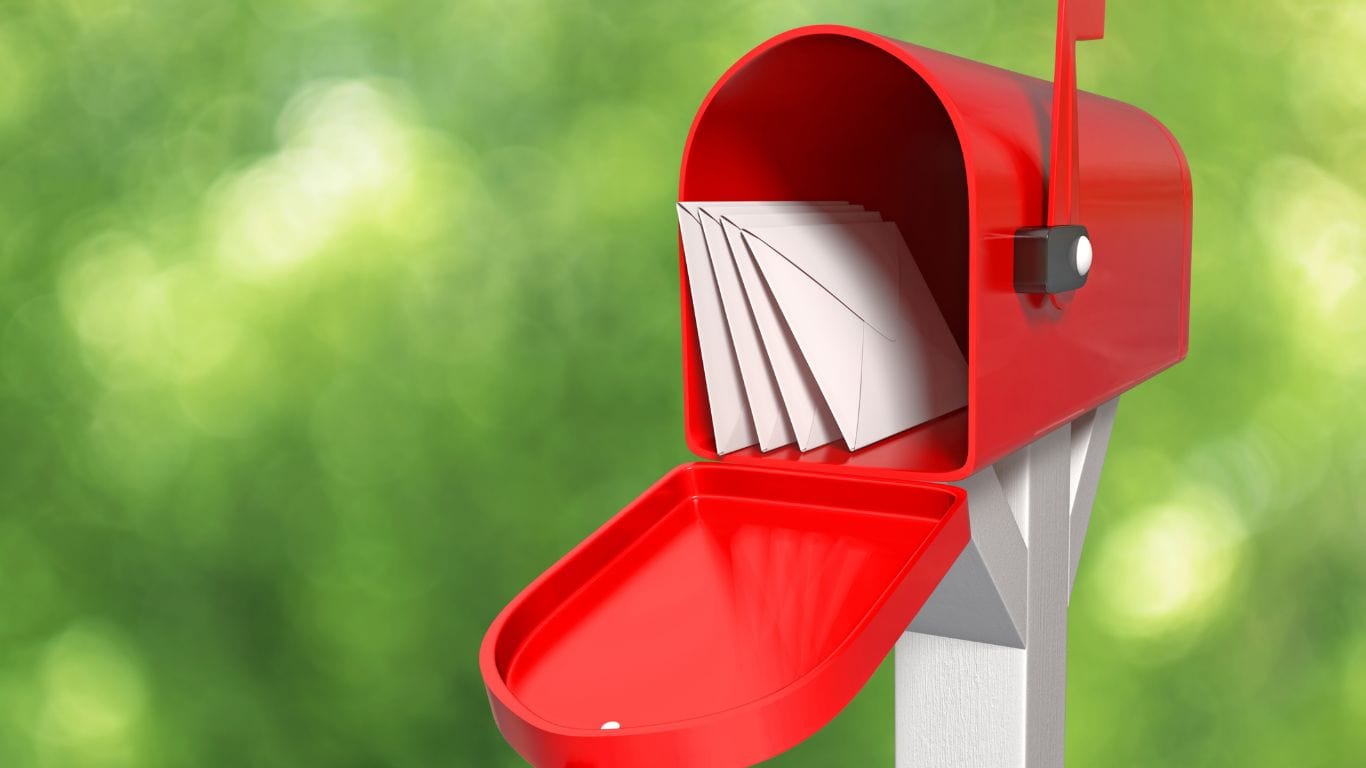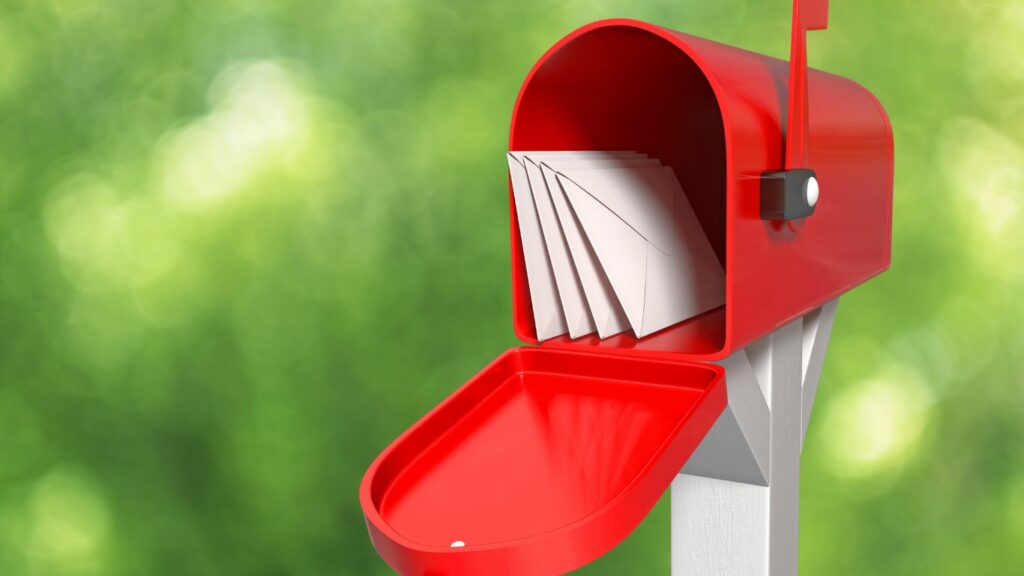 Despite the digital age, mailboxes aren't extinct. Direct mail campaigns allow you to send out physical advertisements, coupons, or informative brochures to a targeted area. These should be visually appealing, easy to read, and offer value—like a special discount or promotion.
Sure, people can receive emails and notifications from thousands of miles away, but there's something about having a physical piece of mail that feels more personal. And it's this personal touch that can often make the difference between someone just hearing about your business and someone deciding to give your services a try.
Summary Of Offline Marketing
While the online world continues to grow, traditional offline marketing strategies still hold powerful sway, particularly for local businesses like auto glass repair shops. Networking, local advertising, vehicle branding, participating in local events, and direct mail marketing—these strategies not only build your business's visibility but also strengthen your community presence. This blend of online and offline strategies can set you up for a wider reach, customer loyalty, and ultimately, business success. So, as we delve into the world of digital marketing in the next section, remember, the goal is balance and integration, not substitution.
Online Marketing Strategies: Making Your Auto Glass Business Shine on the Web
In the modern world, the Internet has become a vast marketplace teeming with endless possibilities. But with such a massive digital landscape, you need strategies to make your auto glass business stand out. This section delves into five online marketing strategies that can catapult your business's online presence.
Website and SEO
Your website is your business's home base on the internet, and it should represent you well. It's your chance to showcase your work, share customer testimonials, and provide valuable information to potential customers. However, even the best website is useless if no one can find it. That's where Search Engine Optimization (SEO) comes in. SEO involves a series of strategies and techniques aimed at improving your website's visibility on search engines like Google.
Think of SEO as the roadmap that leads customers to your online 'home.' To start, your website should have clear, easy-to-navigate pages. It should load quickly and be mobile-friendly since most people use their smartphones to browse the web. Additionally, each page on your website should be optimized with keywords that your potential customers are using in their searches. For example, "auto glass repair in [your city]."
Google Business Profile
A Google Business Profile is your digital storefront. It allows potential customers to quickly find information about your business, like your hours of operation, location, and customer reviews. For auto glass businesses, positive reviews can significantly boost your credibility and make you stand out from your competitors.
Regularly updating your Google Business Profile with posts about your services, offers, or industry news can help keep your business in the eyes of potential customers. Make sure to respond to reviews, both good and bad, to show that you value customer feedback.
PPC Advertising and Lead Generation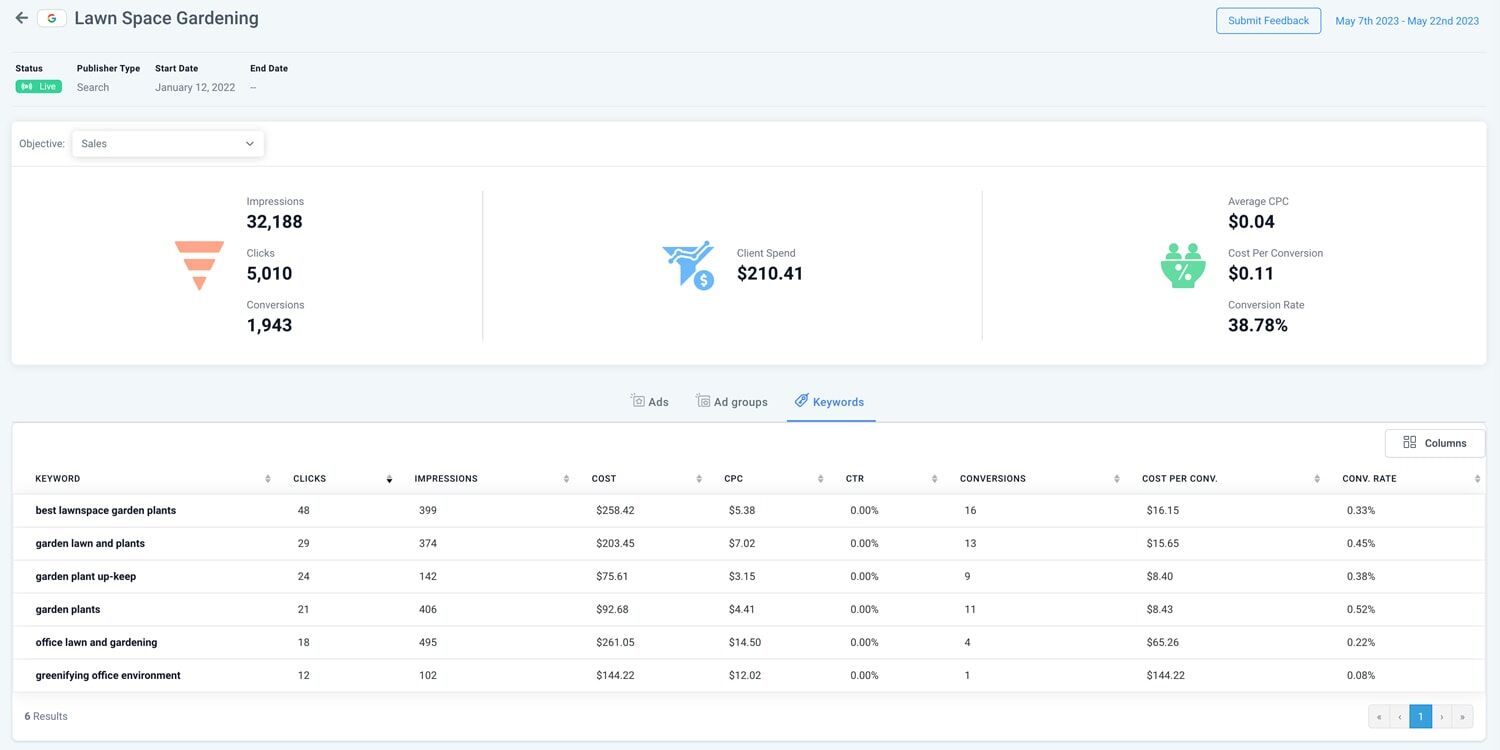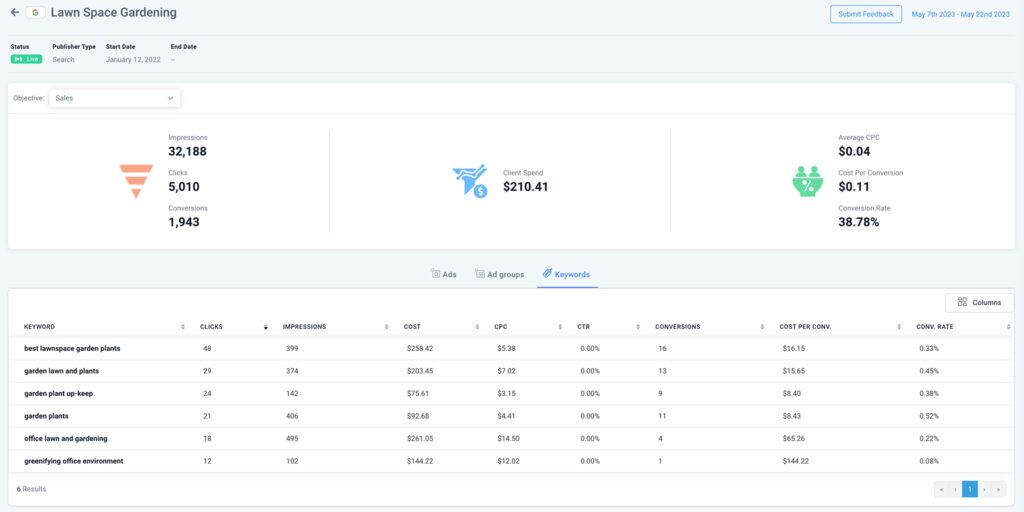 Pay-per-click (PPC) advertising can be a game-changer for your auto glass business. With PPC, you can place your business in front of people who are actively searching for auto glass services in your area. And the best part? You only pay when someone clicks on your ad.
Let's take our Lead Generation Machines service as an example. Once you sign up, we install our 'machine,' a system developed to strategically place your ads in front of potential customers. These aren't just random individuals; they are people already looking for the services you offer. When they search for auto glass repair or replacement, your business ad pops up, leading them directly to you. It's like casting a well-placed fishing net in the sea of potential customers. The catch? Consistent, high-quality leads.
Social Media Marketing
In our increasingly digital world, having a presence on social media platforms like Facebook, Instagram, and Twitter is essential. Regularly posting about your services, sharing before-and-after photos, or providing tips for vehicle owners can help you engage with your audience and build brand loyalty. Consider running contests or promotions to further increase engagement.
Email Marketing
Email marketing is a direct line of communication between you and your customers. It's a great way to keep your business at the forefront of their minds. You can use emails to provide updates about your services, share promotional offers, or even offer useful content, like a blog post about maintaining auto glass.
In summary, the world of online marketing may seem vast and complicated, but with the right tools and strategies, it becomes a navigable path to success. Our Lead Generation Machines are designed to make this journey easier, bringing your auto glass business to your customers' fingertips. We've got the map; all you need to do is take the first step. Sign up today and watch your leads grow.
Harnessing the Power of Google Reviews for Your Auto Glass Business
Google Reviews is a popular platform where customers can share their experiences and rate businesses. In today's digital world, these reviews can significantly impact the reputation of your auto glass business and influence potential customers' decisions. For an auto glass business owner, getting positive reviews can be like adding a turbo booster to your business's online visibility and trust.
Positive reviews on Google can make your auto glass business shine. They can build trust and credibility with potential customers, as people tend to trust online reviews as much as personal recommendations. The more positive reviews you have, the more likely a customer will choose your business over your competitors. Moreover, Google also considers reviews when determining local search rankings. Therefore, a healthy volume of positive reviews can also contribute to improving your business's SEO, leading to more visibility and more customers.
Influencing Purchasing Decisions Through Reviews
Moreover, positive reviews can influence purchasing decisions. According to a survey, about 94% of customers are more likely to use a business with positive reviews. For an auto glass business, a five-star rating from a satisfied customer can mean more than any advertisement. When potential customers see real testimonials applauding your quick service or the quality of your repairs, they're more likely to choose your business for their auto glass needs.
Strategies to Gather More Google Reviews
However, receiving glowing reviews on Google doesn't just happen by chance. It requires a proactive approach and a robust strategy. One of the simplest but most effective strategies is to ask your customers for reviews. After a service, request them to share their experience on Google. You can do this in person, through an email, or via a message. The key is to make the process easy for them, perhaps by providing a direct link to your Google Reviews page.
Managing Reviews
Equally important is managing and responding to reviews, both positive and negative ones. When a customer leaves a review, take the time to respond. Thank them for positive reviews. For negative reviews, apologize for their experience, address their concerns, and suggest a resolution. This demonstrates your commitment to customer satisfaction and can even turn a negative experience into a positive one.
Dealing with Negative Reviews and Turning Them Around
There will be instances where your business might receive a less-than-stellar review. Negative reviews are inevitable in any business, but they are not the end of the world. In fact, they present an opportunity to showcase your commitment to customer service and quality workmanship.
When a customer leaves a negative review, see it as constructive feedback. First, address it by acknowledging the customer's experience. Apologize sincerely for any inconvenience they may have faced and assure them that their feedback is valuable. If the complaint is about a specific incident or issue, explain what might have gone wrong without getting defensive. If necessary, offer to correct the situation.
For instance, if a customer complains about a botched windshield repair job, you could respond with, "We're truly sorry for the inconvenience you've experienced. At A1 Windshield, we take pride in our workmanship, and it seems like we fell short this time. Please get in touch with us directly, and we'll be happy to make things right at no additional cost to you."
It's important to reply to negative reviews promptly and professionally. This shows your audience that you value all feedback and are dedicated to improving your services. Sometimes, a well-handled negative review can even turn a disgruntled customer into a loyal one.
Remember, each review, positive or negative, is an opportunity to learn and grow. It provides invaluable insight into what your business is doing well and where improvements might be needed.
Leveraging the Power of Google Reviews for Business Success
In the world of auto glass businesses, every satisfied customer can be a powerful promoter. Harnessing the power of Google reviews can supercharge your online presence, attract more customers, and ultimately drive the success of your business. Consider leveraging our Lead Generation Machine service for a comprehensive marketing strategy that can further optimize your online presence and drive high-intent leads to your business.
Finally, remember that getting reviews is a continuous process. It's not a one-time task but a long-term strategy. Make it a part of your business operations and enjoy the benefits of increased trust, visibility, and customer conversion.
Providing Top-Notch Customer Service in the Auto Glass Industry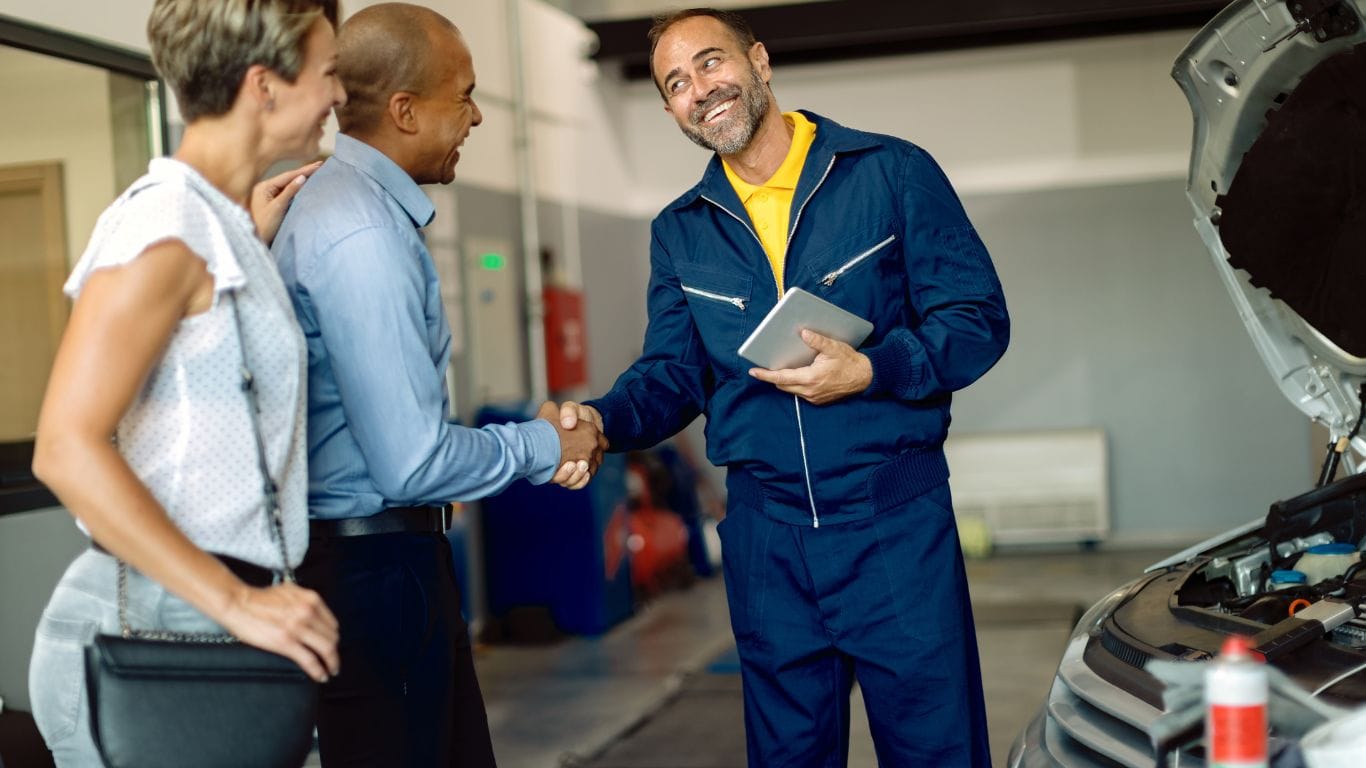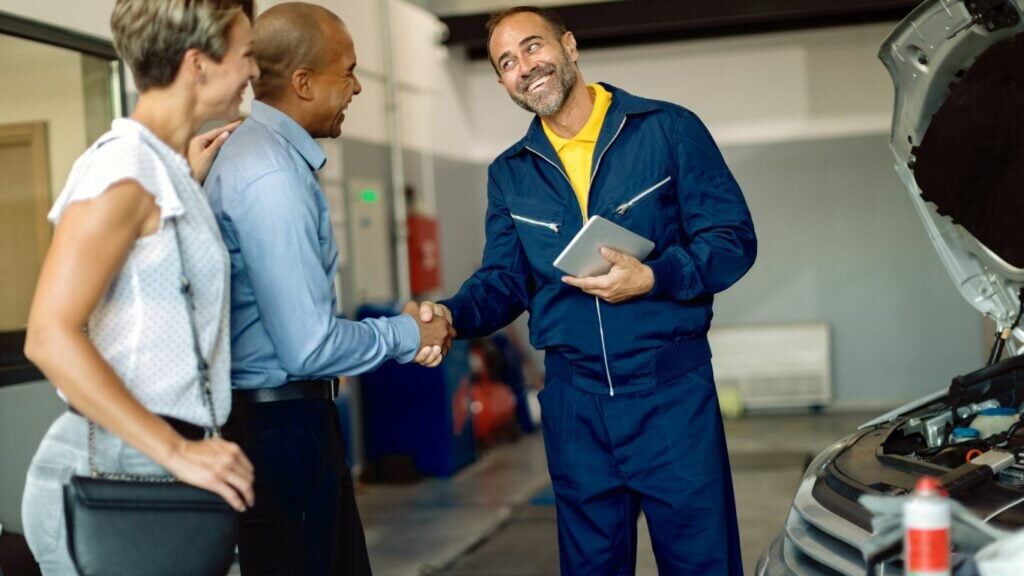 Customer service plays a crucial role in the success of any business, including the auto glass industry. Providing an exceptional experience for your clients can lead to repeat business, glowing reviews, and positive word-of-mouth referrals.
Understanding the Importance of Stellar Customer Service
First, let's understand why top-notch customer service is so crucial. In the auto glass industry, customers are often dealing with stressful situations. They may be facing an unexpected repair, juggling insurance claims, or coping with the inconvenience of vehicle downtime. By offering exceptional customer service, you can ease these stresses and create a positive experience that sets your business apart. Your customers will remember how you made them feel, often more than the cost of the repair or the speed of service.
Keys to Delivering Excellent Customer Service
To deliver excellent customer service, start with clear and honest communication. Keep your customers informed about the status of their repairs, any issues that arise, and when they can expect their vehicle to be ready. Transparency builds trust and helps avoid unpleasant surprises.
Next, prioritize responsiveness. When customers reach out with questions or concerns, they appreciate quick and helpful responses. This includes answering phone calls promptly, responding to emails, and replying to online reviews or social media comments. Your customers will feel valued when they see that their concerns are being addressed swiftly.
Going the Extra Mile
In the world of auto glass repair and replacement, going the extra mile can make all the difference. This could involve providing a loaner vehicle for the duration of a repair, offering mobile repair services, or following up after a service to ensure customer satisfaction.
By consistently exceeding expectations, you not only make a positive impression on your current customers but also increase the chances of gaining new ones through word-of-mouth recommendations. Remember, every interaction with a customer is an opportunity to enhance your business reputation.
Training Your Team
It's important to remember that your whole team plays a role in delivering top-notch customer service. Invest in training for your employees, ensuring that they understand the importance of customer service and have the skills to provide it. Regular training sessions can keep customer service principles at the forefront of your team's minds and ensure that everyone is on the same page.
Utilizing Feedback
Finally, don't forget to utilize feedback. Both positive and negative feedback can provide valuable insights into your customer service performance. Positive feedback can indicate what you're doing right, while negative feedback can highlight areas for improvement.
For instance, if a customer praises your quick service, it's a sign that your efforts to be efficient are paying off. On the other hand, if a customer complains about poor communication, it's an opportunity to evaluate your communication strategies and make necessary improvements.
Wrapping Up Customer Service
In the auto glass industry, providing top-notch customer service can set your business apart from the competition. By focusing on clear communication, responsiveness, exceeding expectations, team training, and utilizing feedback, you can create a customer experience that drives loyalty and growth.
Remember, your commitment to customer service should also extend to your online presence. With our Lead Generation Machine service, you can ensure your digital customer experience is just as impressive as the in-person one, capturing more leads and converting them into loyal customers.
The Secret Weapon for Marketing Your Auto Glass Business: Lead Generation Machines
In the battle of business growth and success, every auto glass business needs a secret weapon. For you, that secret weapon is our Lead Generation Machine service. It's a cutting-edge tool designed to turbocharge your marketing efforts and drive more customers your way. Let's take a closer look.
Benefits of Using Lead Generation Machines
Higher Quality Leads
Our Lead Generation Machine service ensures you attract higher quality leads. This is because the service targets potential customers who are already searching for auto glass services. These are people who have a specific need and are ready to engage a service provider. By reaching these high-intent prospects, your conversion rates and ultimately, sales, will increase.
Cost-Effective Marketing
The Lead Generation Machine service provides a cost-effective way to market your auto glass business. Unlike traditional marketing strategies, which often involve a significant outlay with uncertain returns, our service is performance-based. This means you only pay for the qualified leads you receive, making it an efficient use of your marketing budget.
Competitive Edge
Using our Lead Generation Machine service gives you a competitive edge. It allows your business to be prominently featured when potential customers search for auto glass services. As a result, you'll be front and center when customers are ready to make a decision, increasing your chances of winning their business.
Features of Lead Generation Machines
Targeted Advertising
The service uses targeted advertising, aimed at people actively looking for auto glass repair or replacement. This means your ads will be seen by the right people at the right time, increasing the chances of turning a searcher into a customer.
Performance Tracking
With the Lead Generation Machine service, you'll also have access to performance tracking. This feature allows you to see how your leads are performing, giving you a clear understanding of your return on investment. It also provides insight into potential adjustments that can further enhance your results.
Customer Support
Our service includes comprehensive customer support. We are here to help you get the most out of your Lead Generation Machine, assisting with any questions or issues you may have. Our goal is to make your marketing as seamless and effective as possible.
Request a Discovery Call Today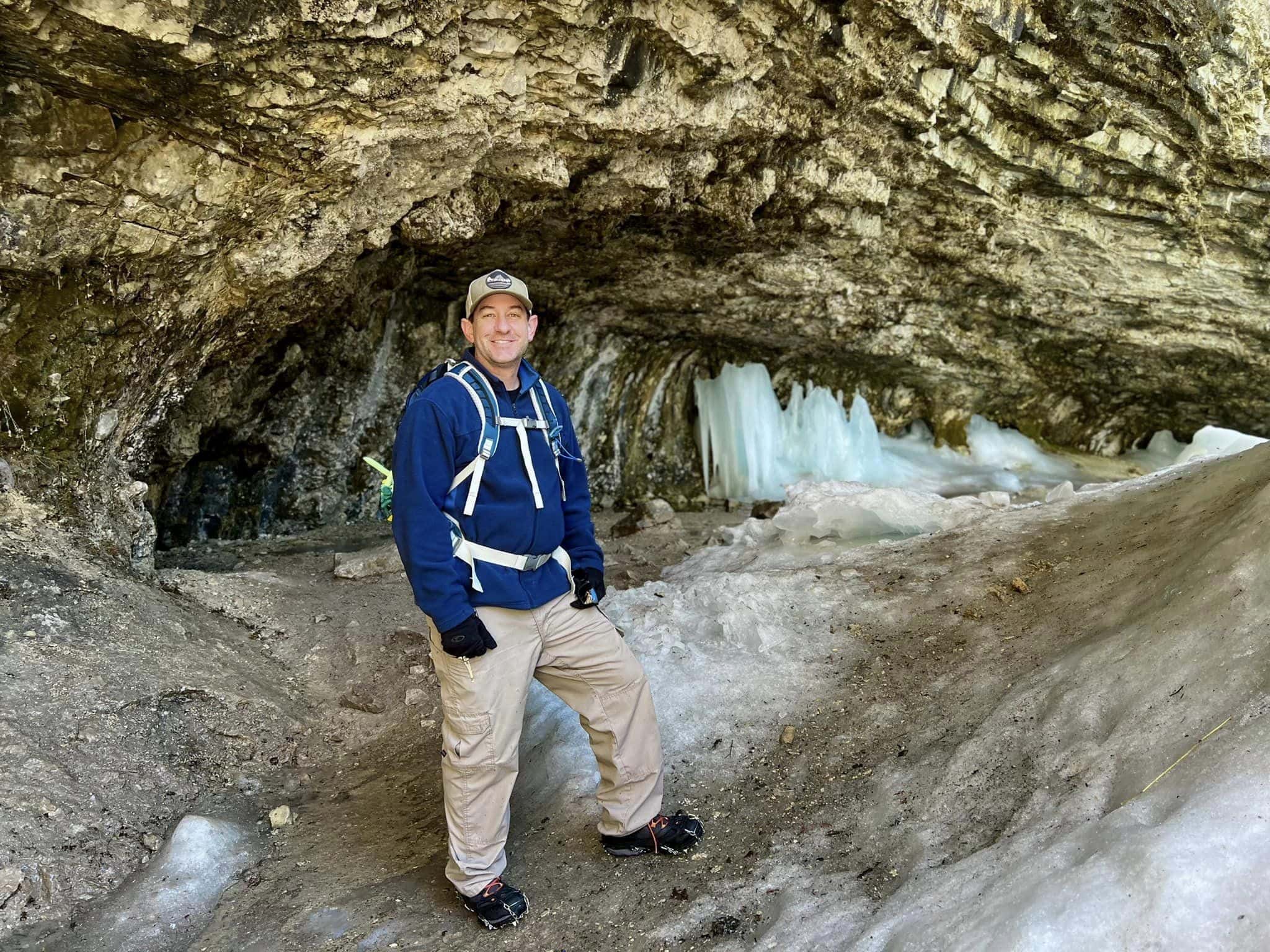 We've explored the benefits and features of the Lead Generation Machine service, your secret weapon for marketing your auto glass business. However, the best way to truly understand the power of this service is to experience it firsthand.
We invite you to request a discovery call with us. During this call, we will delve deeper into how our service can be tailored to your specific needs. We'll discuss your current marketing efforts, your goals, and how the Lead Generation Machine can help you reach those goals.
Your journey to more effective marketing and higher quality leads is just a phone call away. Don't wait, request your discovery call today and let our Lead Generation Machine service propel your auto glass business to new heights.